Texas Arrest Records & Warrant Search
What is an arrest record?
An arrest record contains information about any and all arrests an individual has had in a particular jurisdiction. For example, an arrest record retrieved in the state of Texas may only show arrests that happened in Texas; not arrests that happened in other states. Arrest records contain a variety of information about each arrest. This information can include photographs from the scene of the arrest, as well as the time and location. Arrest records also describe whether the individual was convicted of a crime following the arrest and in cases of conviction, the sentence carried out.
What is an arrest warrant?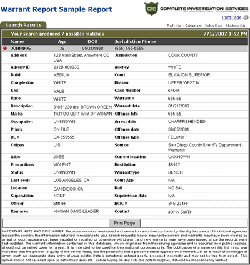 An arrest warrant is a document that allows a police officer to handcuff or otherwise restrain an individual in order to place them in the control of the state, usually in jail while they await conviction and sentencing. In order to obtain a warrant for the arrest of an individual, investigators must have probable cause, that is, evidence that effectively demonstrates, that the person committed a crime. An arrest warrant must be signed by a judge. As such, arrest warrants issue from the courts, or sometimes from a legislature or other legitimate government body. To be valid, arrest warrants must be accompanied by an affidavit, which is a document that testifies to the swearing under oath, by penalty of perjury, that there is probable cause that the individual to be arrested has committed a crime.
One type of arrest warrant is a bench warrant. A bench warrant is issued when an individual is in contempt of court. This usually happens when the person misses a court date and is assumed to be avoiding conviction and sentencing. A bench warrant enables a police officer to arrest the individual named in the bench warrant on sight and to put them in jail.
Another classification of an arrest warrant is an outstanding arrest warrant. An arrest warrant can be outstanding for a variety of reasons that may involve the co-mingling of individual agency and bureaucratic inefficiency. The arrest warrant for a person who is purposefully dodging law enforcement officials is an outstanding arrest warrant. Likewise, an arrest warrant is outstanding in the case of a person who is unaware that a warrant for their arrest exists and has unintentionally avoided arrest. It may also be the case that the governmental body that dispenses warrants has a queue of warrants that they do not have the time and resources to serve.
What is an inmate records search?
An inmate records search can provide information about an incarcerated individual's whereabouts and activities in the prison system. An inmate record is created each and every time an individual serves a prison sentence, and often stays within the confines of the prison system to be used solely for the organization's record keeping purposes. These records contain basic information such as the inmate's name, date of incarceration, anticipated release date, offense committed, as well as photographs of the inmate. These records can also explain the reason for an individual's incarceration, as well as track behavior and offenses committed while serving the sentence.
Who can search for arrest records and warrants in Texas?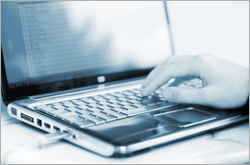 The Texas Public Information Act gives every individual, regardless of social status, the right to access government documents, including arrest records and warrants. The government cannot ask you why you want to view the records. Identification is not required upon receipt of records. The only stipulation is that the government is not obligated to send documents to an incarcerated individual.

How to request records under the Texas Public Information Act
A written request is often required in order to access arrest records and warrants, as well as any other public information protected under the Texas Public Information Act. The following is a widely used format for requesting information.
This request is made under the Texas Public Information Act, Section 552 of the Texas Government Code. In accordance with the law, which requires that the 'Officer for Public Records shall promptly produce such information for inspection or duplication, or both, in the offices of the governmental body,' I respectfully request access to the following information.
Reasonable fees may be assessed for the duplication of documents, but if the fees amount to more than $40, an enumerated list of costs should be provided. These fees can be waived if the release of the requested documents is deemed to be in the best interest of the general public.
Restricted Information
Some information is not made available to the public in the interest of protecting the privacy of citizens, or in order to ensure that justice is not impeded through outside interference in the judicial system. Therefore, pending litigation and documents that may hinder prosecution are exempt from public access. However, the front page of a police report is generally public.
Arrest Records Search for the Biggest Cities in Texas: